Calling All Statewide and Regional Extension Professionals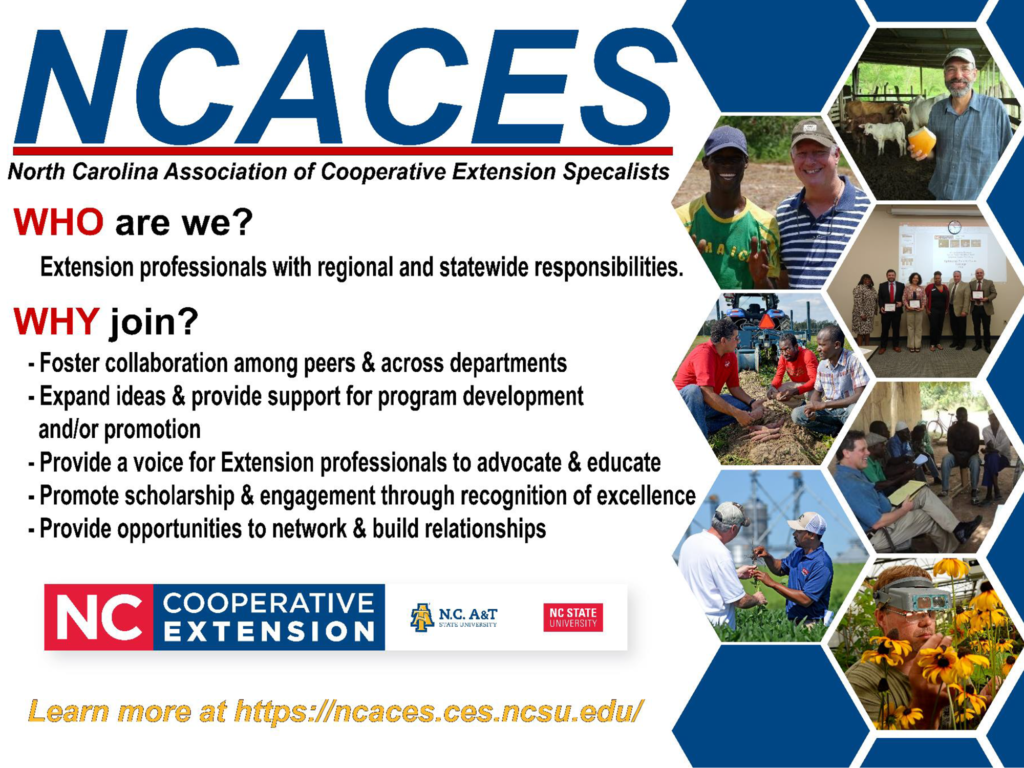 Due to inclement weather, the meeting will be rescheduled for March (date TBD).
We love our Area Specialized Agents for poultry! They provide resources and services to all of North Carolina. They, and other agents with wide-ranging duties have a great opportunity for professional development: NC ACES.
The North Carolina Association of Cooperative Extension Specialists (NC ACES) is having their Winter 2020 meeting on February 21, 2020, from 1–4 p.m.
The group brings Extension professionals with regional and statewide responsibilities together to
foster collaboration,
expand ideas and support for programs,
give Extension professionals a voice,
promote scholarship and recognize excellence, and
provide networking opportunities.
The Winter 2020 meeting will be at the E. Carroll Joyner Beef Education Unit (4505 Mid Pines Road) in Raleigh.
View and download the meeting program.
For more information, visit the NC ACES portal.