PDPS Annual Reports Online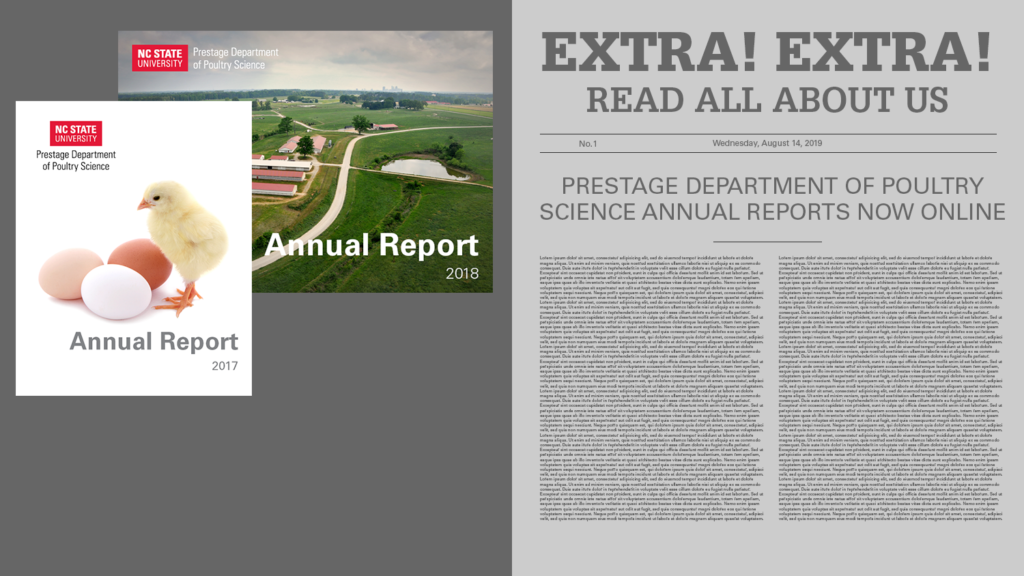 Want to know more about what goes on in the Prestage Department of Poultry Science? You're in luck – PDPS has made their latest annual reports available online for easy browsing and searching.
Browse and search online and keep up with PDPS. Want even more updates? Subscribe to the bi-monthly newsletter!